Driving Driving: Unmatched Digital Driver Assistance
Our white-label roadside assistance, accident management, consumer affairs, and digital dispatch solutions are informed by deep industry expertise and insight from more than 12 million annual events.
2 out of 3
new U.S. passenger vehicles covered by Agero
115 million
drivers protected each year
2 out of 3
top insurance carriers choose Agero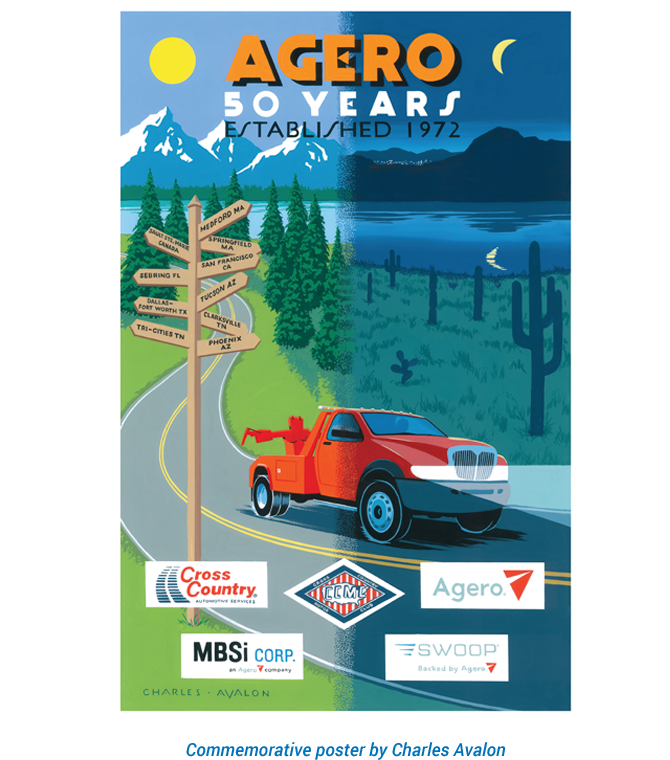 50 Never Looked So Good

In October of 1972, Agero (then known as Cross Country Motor Club), completed our very first roadside assistance service. It all happened in our Founder, Sid Wolk's living room. Armed with a phone book, a pencil and pad of paper, and a rotary telephone, he made it happen. A lot has changed since that very first event, but a few things have stayed the same:
• Our promise to provide valuable insight to our clients
• Our maniacal focus on the customer experience
• Incredibly talented and passionate employees
• Continuous innovation and improvement as we look to the next 50 years
Stay tuned throughout the year as we take a walk down memory lane, celebrate our successes, and look to the future.
Driving Intelligence: Explore Agero Insights & Media
"I do have to say having real-time updates and ETAs for the customers is extremely helpful and gives customers peace of mind of when they can expect the roadside driver to arrive at their location."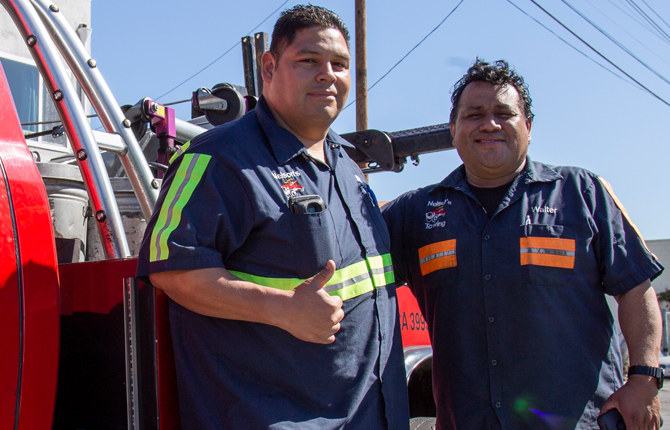 Join our Growing Network
We understand the grit, passion, and determination it takes to grow your towing and roadside service business. Whether you're looking to grow your business, keep your trucks moving, or just to get started with motor club work, we can help.